Who We Are
Umiya Products was establishing since of 1989's in Surendranagar, Gujarat, India Certified fuse Company.We are manufacturing world class variety of Kit Kat Fuses.We will work with you to devise a plan that is easy to follow, achievable and affordable.
Our Fuse products are renowned for their longer service life, dimensional accuracy and tensile strength are widely accepted among the clients.
We have manufacturing a robust infrastructural base over a large area in surendranagar, Gujarat.Our manufacturing unit or Production unit is well-equipped with latest machinery and innovative technology, for good,better designing and developing of our Electrical Components.
Umiya Products is quality-oriented organization.Our main goal is to maintain our quality standards consistently. We have also testing team, they are used several testing facilities for better and better Production.Umiya Products provide variety of Fuse to the clients.
We have satisfied our customers by giving them their requirements in their budget and that also in a standard quality.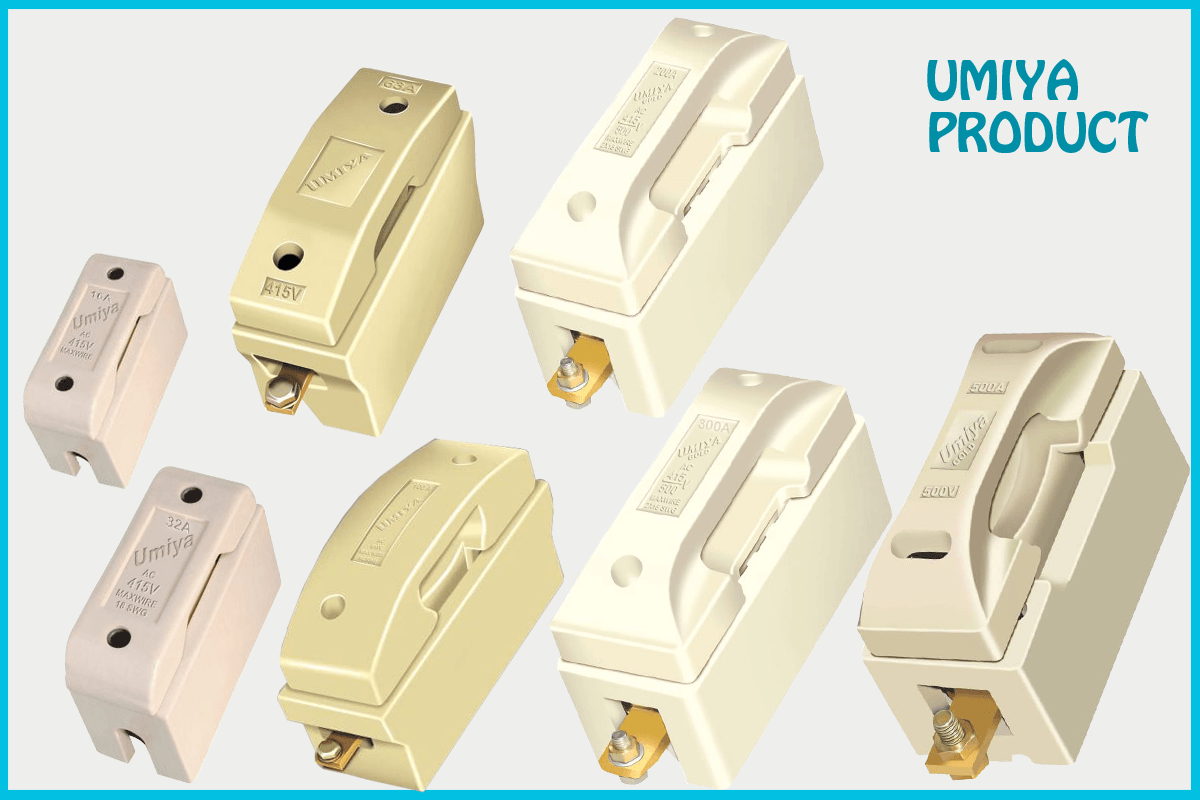 Kit Kat Fuses
We are a well-known Kit Kat Fuses Manufacturer and Supplier in Wadhvan City, Gujarat. Our Kit Kat Fuses are made from high grade metals such as Copper, Brass, M.S, Porcelain, Nut Bolt, Screws for assuring smooth functionality and long term usage. These Kit Kat Fuses are packed suitably in Carton boxes and coir & other packaging materials for complete safety during transit and storage.
Rating
16 Amps ~ 240 Volts
16 Amps ~ 415 Volts
32 Amps ~ 415 Volts
63 Amps ~ 415 Volts
100 Amps ~ 415 Volts
200 Amps ~ 415 Volts
300 Amps ~ 415 Volts
500 Amps ~ 415 Volts
All Kit Kat (Porcelain) Fuses
Why Our Kit Kat Fuses?
Use of top quality porcelain
Best quality Brass, Phosphorus Bronze components and ETP copper contacts are heavily silver plated to improve the high conductivity